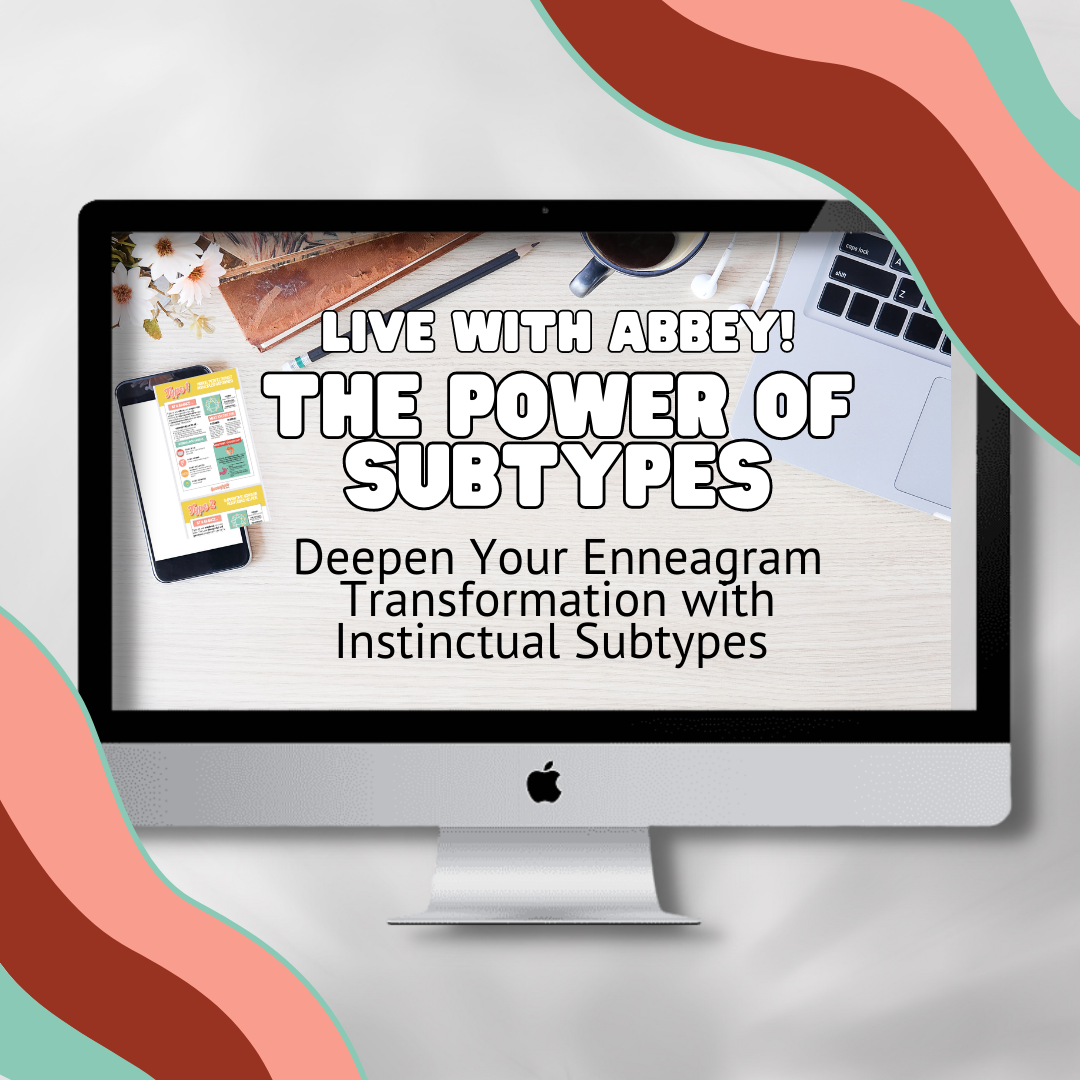 Regular price $39.00 USD
Regular price Sale price $39.00 USD
Unit price
per
Sale
Sold out
Description
Deepen Your Enneagram Transformation with Coach Abbey Howe
Subtypes are the #1 thing Enneagram enthusiasts wish they knew about sooner!
You are hardwired with three instincts: Self-Preservation, Sexual, and Social. The way you use these instincts drastically effects your understanding of your focus of attention, internal motivation, and inner drive.

Join a live online training that delves into the world of the Instinctual Subtypes within the Enneagram. In this transformative workshop, you will embark on a profound journey of self-discovery, unlocking the power and potential of your Instinctual Subtype to gain deep insights, self-awareness, and personal growth.

IN THIS TRAINING, WE'LL TALK ABOUT:
→ A breakdown of the three instincts: Self-Preservation, Sexual, and Social
→ The instinctual subtypes of all 9 Enneagram types and how that affects your personality 
→ How to find your dominant subtype and unearth your repressed subtype 
→ Common mistypings within the Enneagram 
→ A live Q&A with Abbey
✨ WHEN YOU SIGN UP FOR A TRAINING, YOU'LL GET: ✨ 
A recording of the live workshop!
A printable workbook filled with an overview of the material we covered in the training with space for you to take notes and reflect
Dedicated Q&A time with Abbey
Upcoming Workshop Schedule: January 27, 2024 - 10am-12:30pm Pacific, 1pm-3:30pm 
View full details